Project 3000
Two Major Sports Figures Team Up to Fight an Important Cause of Childhood Blindness
Former Chicago Cubs star Derrek Lee and Boston Celtics CEO and co-owner Wyc Grousbeck have decided to combine their talents to eradicate a disease that has touched both of their families, Lebers Congenital Amaurosis or LCA. They call their effort "Project 3000" because a central part of their plan is to find every man, woman and child affected with LCA in the United States - about 3000 people.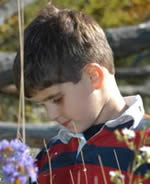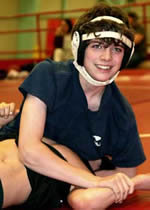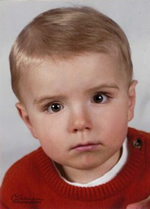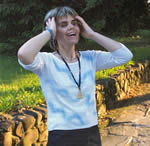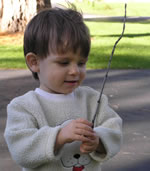 LCA is an inherited form of blindness that is usually apparent shortly after birth. In most cases, affected children are otherwise completely healthy but a subset of children do have other problems such as learning disabilities, autism, seizures, or kidney disease. At least seventeen different genes are currently known to cause the disease and as a group these genes are responsible for about 70% of all cases. There have been some very exciting developments regarding treatment for LCA. Years of research led to treatments to restore vision in animals with similar disorders and in 2009 the first human clinical trials met with similar success. It is expected that more treatments will soon be ready for testing in human beings and for most of these treatment trials knowledge of the disease-causing gene will be important.

The discovery of the genes that cause LCA and the availability of useful tests for disease-causing alterations in these genes are both so new that most affected individuals are currently unaware that such testing exists. Project 3000 seeks to identify every person in the United States affected with LCA and offer them state of the art genetic testing on a nonprofit basis through the John and Marcia Carver Nonprofit Genetic Testing Laboratory at the University of Iowa. For affected families who lack health insurance, philanthropic donations will be used to reduce the cost of the testing.
Project 3000 has four major partners
A project of this magnitude will require many partners. The four groups that have joined forces thus far are:
Project 3000 has five major goals
Provide hope.
Many individuals affected with Leber's Congenital Amaurosis have been told directly or indirectly that "there is nothing that can be done to improve/restore their vision." Project 3000 intends to reverse this message and make it clear that there is much that the 3000 individuals with LCA can do as a group to help combat this disease.
Provide accurate information.
By collecting some basic clinical information from thousands of people affected with LCA, doctors will be able to learn how each genetic subtype of LCA behaves over time and will be able to use this information to give newly diagnosed individuals and their families more accurate information about what to expect.
Find the remaining genes.
The genes responsible for about one third of LCA cases remain to be discovered. Scientists believe that by gathering samples from the hundreds of individuals affected by LCA whose genes have not yet been discovered, that they will be much more likely to find all of the remaining ones.
Find cures.
Trials of new treatments for LCA will require access to individuals affected with specific genetic subtypes of LCA. Even the most common genetic types of LCA occur in less than 300 people in the United States. Project 3000 seeks to identify as many individuals as possible with each genetic subtype so that clinical trials will never be slowed by a lack of affected individuals.
Make a genetic test for LCA available to all who might benefit from one.
Many insurance companies are currently unfamiliar with the value of genetic testing for LCA. By encouraging thousands of individuals with LCA to seek payment for their nonprofit genetic tests, Project 3000 intends to demonstrate the value of such testing to doctors and insurance companies across the country. As a result, genetic testing will become part of the "standard of care" for LCA in the United States.
There is something you can do — Click here to find out more.